Secteurs
High tech, techno et électroménager
Automobile, moto
Beauté, forme, bien-être, santé
Commerce alimentaire de proximité
Habitat / Rénovation / Bâtiment
Grande distribution et magasins spécialisés
Habillement, mode, accessoires
Immobilier
Meuble et décoration
Restauration, cafés, hôtellerie
Sports, loisirs, voyage
Services aux particuliers et aux entreprises
Franchises
Franchise BURTON OF LONDON
Implantations : 137
Type de contrat : Commission-affiliation
Activité : Habillement, prêt-à-porter
Je suis intéressé par la franchise BURTON OF LONDON
30 000 €
Apport personnel
12 000 €
Droit d'entrée
1 000 €
Investissement total au m²
Dernière mise à jour : 10 mars 2017
Je suis intéressé par la franchise BURTON OF LONDON
Autres franchises Habillement, mode, accessoires
Présentation de la franchise BURTON OF LONDON
Réseau commercial historiquement succursaliste, BURTON of London propose aujourd'hui à des entrepreneurs indépendants de s'affilier à la marque.Présent sur le marché du prêt-à-porter pour hommes et femmes depuis plusieurs années, BURTON of London met un point d'honneur à présenter des collections actuelles d'une grande qualité. Après une refonte réussie de son modèle autour de ses valeurs historiques grâce à l'arrivée en 2010 de son PDG Thomas Hamelle, BURTON of London déploie en 2014 un nouveau positionnement travaillé avec le cabinet Nelly Rodi.
Par cette nouvelle posture, BURTON réconcilie la tradition et la modernité, la raison et l'émotion, le masculin et le féminin, Londres et Paris. Aujourd'hui, l'enseigne se redéploie en France grâce à l'ouverture de nombreuses boutiques.
Chiffres clés :
-Date de création de l'entreprise : 25 avril 1984
-Date de création de la franchise : 1er mars 2011
-Nombre de franchises et autres implantations : 137 succursales avec une offre majoritairement mixte
-Type de contrat : commissions affiliation
-Droit d'entrée : 12 000€
-Surface moyenne : minimum 170 m²
-Investissement global : 250 à 300 000€
-Redevances, publicité comprise : non
-Durée du contrat : 5 ans
Points forts de la franchise BURTON OF LONDON
La franchise en commission affiliation permet à l'investisseur de ne pas avoir à acquérir son stock, de ne pas supporter le poids des invendus et de bénéficier du savoir-faire de BURTON of London (et offre) en offrant des garanties de succès importantes tout en minorant fortement les risques et l'investissement de départ.La franchise BURTON est au cœur d'un réseau commercial composé uniquement de femmes et d'hommes de terrain passionnés par le commerce et le service aux clients.
Avec un réseau de 137 boutiques, BURTON impose son savoir-faire grâce à une équipe à l'écoute de son réseau : 1 Directeur Commercial, 1 Directeur Réseau, 8 Directeurs Régionaux
Profil candidat de la franchise BURTON OF LONDON
Investisseur ou commerçant, vous souhaitez devenir affilié BURTON of London pour :
Rejoindre une enseigne à forte notoriété (plus de 100 ans d'expérience) en plein renouveau,
Bénéficier d'un suivi individualisé tout au long de notre partenariat,
Notre équipe commerciale est au service de son réseau de magasins.
Vous avez une expérience dans la distribution du bien d'équipement à la personne notamment, des références avec une marque milieu/haut de gamme aussi.
Vous possédez une véritable connaissance du tissu économique local afin de garantir votre succès.
Chiffres clés de la franchise BURTON OF LONDON
Développement
Année de création du réseau
1960
Formule
Commission-Affiliation
Unités sous enseigne en France au 1er janvier
137
Investissement
Droit d'entrée
12 000 €
Investissement initial total hors local
Entre 1 000 et 1 300 € par m²
Apport personnel minimum demandé
30 000 €
Je suis intéressé par la franchise BURTON OF LONDON
Demander une
documentation
Pour plus d'informations sur BURTON OF LONDON
Financez votre projet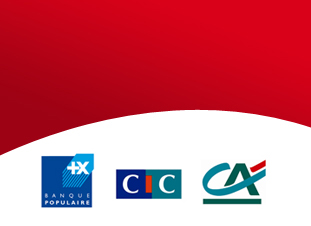 Trouvez votrelocal