Secteurs
High tech, techno et électroménager
Automobile, moto
Beauté, forme, bien-être, santé
Commerce alimentaire de proximité
Habitat / Rénovation / Bâtiment
Grande distribution et magasins spécialisés
Habillement, mode, accessoires
Immobilier
Meuble et décoration
Restauration, cafés, hôtellerie
Sports, loisirs, voyage
Services aux particuliers et aux entreprises
Franchises
Franchise 231 EAST ST.
Implantations : 23
Type de contrat : Franchise
Activité : Restauration rapide de burger
Je suis intéressé par la franchise 231 EAST ST.
100 000 €
Apport personnel
25 000 €
Droit d'entrée
200 000 €
Investissement total
Dernière mise à jour : 3 mai 2017
Je suis intéressé par la franchise 231 EAST ST.
Autres franchises Restauration, cafés, hôtellerie
Présentation de la franchise 231 EAST ST.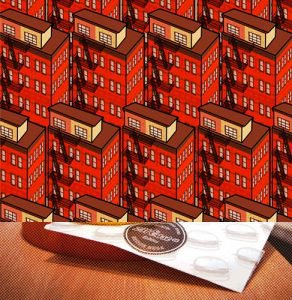 The factory
231 East street, une adresse qui ne s'oublie pas
231 East Street, c'est l'adresse de « The Factory » : l'atelier d'artiste du pape du Pop Art Andy Warhol de 1964 à 1968. L'enseigne 231 East Street s'en est inspiré pour créer un univers urbain et chaleureux. Andy aimait penser que l'Art, le vrai, était accessible à tous. En toute humilité, 231 East Street aime penser que le burger de qualité l'est aussi.
Points forts de la franchise 231 EAST ST.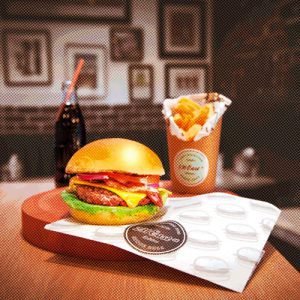 Nos produits
La qualité
Si le succès est au rendez-vous c'est que 231 East Street a su miser sur la qualité des ingrédients et des recettes simples et authentiquement US. Notre différence c'est la sélection de nos produits par un Maître Restaurateur.
Il s'est associé dans cette aventure avec des artisans du goût qu'il connaît bien et propose juste le meilleur dans une carte volontairement courte mais savamment exécutée avec des produits frais et préparés à la minute.
Un cheddar sélectionné par un Meilleur Ouvrier de France.
Un pain de boulanger.
Une viande de boeuf de 130 grammes cuite selon les envies.
Un bacon et un poulet sélectionnés par un boucher réputé dans le monde de la gastronomie française.
Des créations pâtissières 100% traditionnelles (Apple Pie, Cheesecake,…) fabriquées par un étoilé et Meilleur Ouvrier de France.
Profil candidat de la franchise 231 EAST ST.
Les bonnes raisons de rejoindre le réseau
Le marché du burger est un marché qui a progressé de façon vertigineuse et qui continue de se développer. En 2000,1 burger pour 9 sandwiches était consommé en France. Aujourd'hui c'est 1 burger pour 2 sandwiches. Parallèlement, notre enseigne a doublé son CA entre 2014 et 2015.

POURQUOI CHOISIR 231 East St, LEADER DU GOURMET BURGER ?
Nos dirigeants Franck RIEHM et Eric SENET ont plus de 25 ans d'expérience dans le domaine de la restauration rapide et à thème.
Nous nous sommes entourés d'experts culinaires qui sélectionnent les meilleurs ingrédients pour proposer le meilleur burger dans la plus pure tradition NYC.
Notre clientèle déguste nos burgers dans une ambiance d'atelier d'artiste car chez 231 East St on a l'art de faire des burgers bons et beaux.
Nous mettons à votre service une organisation complète pour vous accompagner tout au long de votre parcours et surtout durant les premiers mois de votre exploitation.
Je suis intéressé par la franchise 231 EAST ST.
Demander une
documentation
Pour plus d'informations sur 231 EAST ST.
Financez votre projet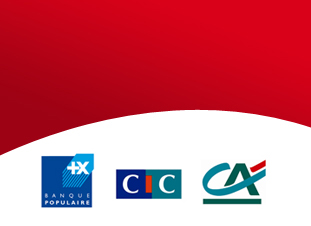 Trouvez votrelocal